WordPress Search Optimization: Tips to Improve Your Site's Search Results
Developing a successful eCommerce website takes a lot, which includes analyzing the shopping behavior of the visitors, building a seamless user experience, setting up Google pay, conversion rate optimization, afterpay, and other payment platforms that are yet to be released. But nothing works properly if your potential customers don't find you. This is the reason why SEO is important for your WordPress store. And when you looking for a dedicated partner, who can help you to outrank your WordPress website with the best WP SEO and content strategies and the best SEO techniques, we are one of the names in the Netherlands you can rely on.
We help you with the best WordPress Search Optimization and content strategies:​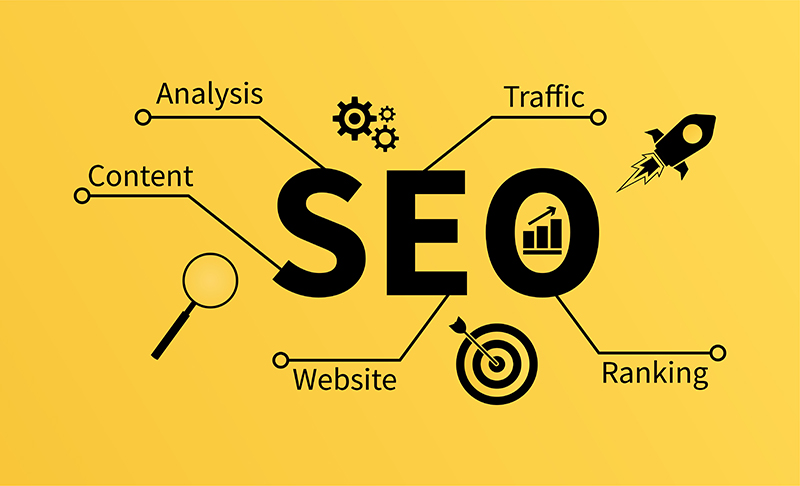 SEO is essential for businesses and websites as it improves their visibility in search engine results pages (SERPs). Websites that rank higher in SERPs receive more organic traffic, increasing their chances of being seen by potential customers. Additionally, SEO enhances the user experience by making websites more accessible, faster to load, and easier to navigate. By implementing effective SEO strategies such as conducting keyword research, optimizing website structure and content, and building high-quality backlinks, businesses can improve their online presence and increase their chances of success in the highly competitive online marketplace.
Therefore, SEO is a crucial component of any digital marketing strategy that aims to attract and engage with target audiences effectively.SEO is crucial for businesses not only because it improves their visibility and enhances user experience, but also because it allows them to effectively target their desired audience. 
 By optimizing their website for specific keywords and phrases, businesses can attract users who are actively searching for the products or services they offer. This targeted traffic is more likely to convert into leads or sales than traffic from other sources. Additionally, SEO can help businesses establish their credibility and authority within their industry. When a website consistently ranks high in SERPs, it sends a message to users that the business is reputable and trustworthy, leading to increased clicks, engagement, and revenue. Ultimately, SEO is an essential component of any successful online strategy for businesses looking to connect with their desired audience and succeed in the digital landscape.
If you are a retailer based in the Netherlands and want to improve the online revenue of your business along with the online sales volume, then you must not ignore SEO on the WordPress website. This service strategically targets people, who want to make a purchase and then brings high-quality traffic to the pages with the best SEO techniques. 
Besides, with the WordPress SEO and content services, we also introduce the products and brands of our clients to the engaged audience through different types of techniques to rank the key phrases and terms, making them relatable to what they offer. And once the target customers visit their websites, we offer to customize SEO strategies to ensure increased conversion rates, positive shopping behavior and boosted revenues.
Want to improve the SEO strategies of your WordPress website, we are here:
If you are looking for a reliable partner, who can fulfill WordPress search optimization and content requirements without any empty promises, just give us a call by dialing 0641373523. As you have seen so far for yourself we are a company that works with complete integrity and with your best interests at heart.